spotlight | Country Girl Stitches
spotlight | Country Girl Stitches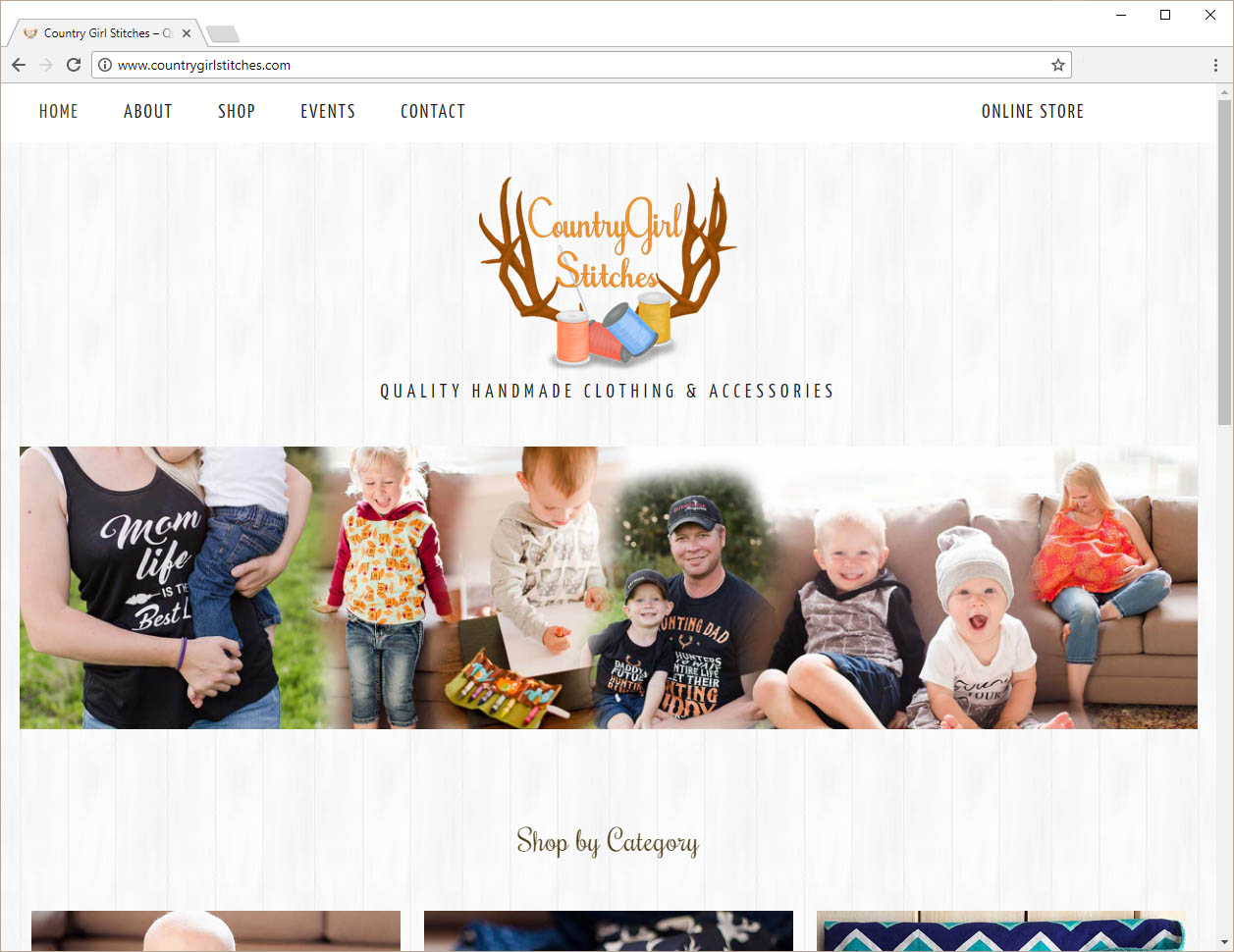 I've been waiting a long time to finally be able to share this project with the world!!
I first worked with Country Girl Stitches on creating some very cool kraft paper business cards a few years ago. I loved that this small business was open to creative solutions - so when the opportunity came to transform this offline company to an online sales platform, I jumped at the chance!
Country Girl Stitches is a home based business operated by one very busy, very talented Mama. She sews a big variety of clothes and accessories for the little ones that make amazing baby gifts - including the cutest hoodie and harem sets you've ever seen. It has been so much fun watching over the years as her product line has expanded, and I am so excited to be launching this website and bringing her products to a bigger audience!
This site also marks a bit of a transition for me. It is my first major website project since moving from Conntrast Creative Media to Connie Bablitz Design. It is also my first sales website, so it posed a lot of learning opportunities and gave me a chance to expand my skills in web design after a lot of years focusing primarily on print projects. And it's got me really excited to take on some new sites that are coming up on my project list!
You can check out all the adorable items at countrygirlstitches.com
Are you interested in setting up your own website? Send me a message here.